Please follow the link to see our latest news stories!
| | |
| --- | --- |
| Latest News | Date |
| | 20/03/2018 |
| | 15/03/2018 |
| | 15/03/2018 |
| | 15/03/2018 |
| | 15/02/2018 |
| | 15/02/2018 |
| | 13/02/2018 |
| | 13/02/2018 |
| | 13/02/2018 |
March 2018 - School News
15th March 2018
On the last Friday of each half term, pupils from Northern House Wolverhampton have enjoyed some exciting trips. These Year 8's were spotted enjoying a deserved outing to Birmingham Airport.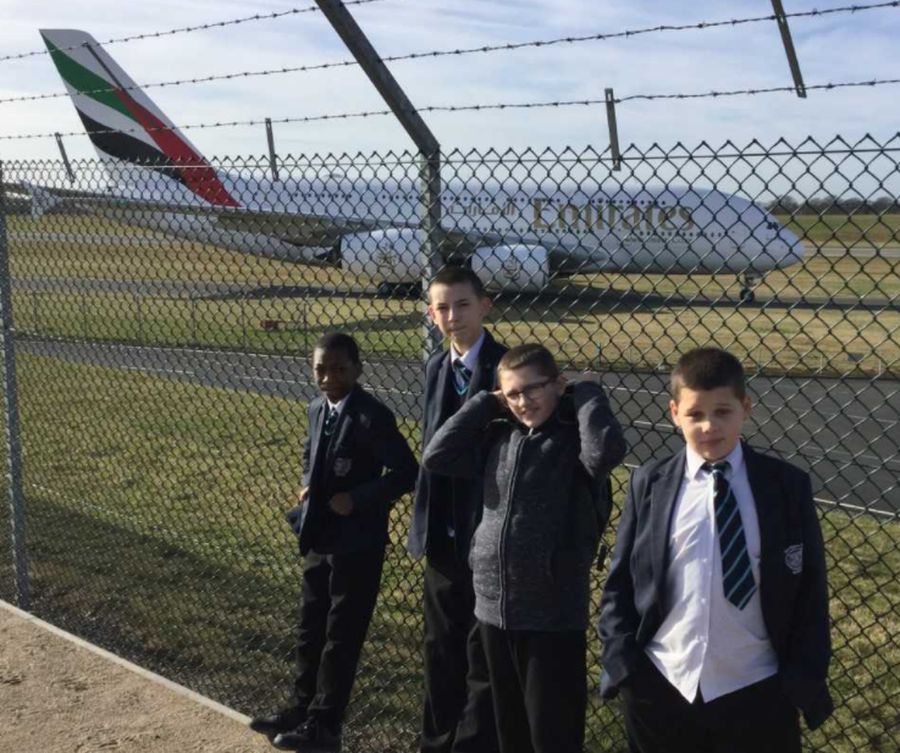 15th March 2018
Year 7 are currently undertaking a 3D Product design unit using SketchUp. SketchUp is a 3D modelling computer program used for a wide range of drawing applications such as: architecture, interior design, landscape architecture and video game design.
The project at the moment is to plan 3 houses and then create them using the software. Once the planning has been completed using Mind Map software the design and building can take place.
The students used bubbl.us for their mind mapping. This is the planning produced by Callum Greenfield.
Once the planning was in place, and the students knew what it was they were going to build, they used SketchUp to start designing.
The students are adding gardens and any additional extras to their houses and land.
Here we have students Ashely Fieldhouse, Lee Kempson-Stokes and Triston Wiggin working on their 3D models for their houses. Below we can see one of the designs by Keagan Hay in more detail. This unit leads to a much larger project that will start after half-term.
BBC News - Education and Family
News and features from BBC News - Education and Family